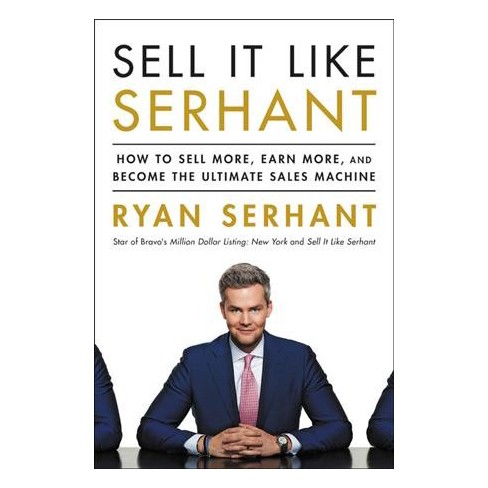 I discovered Ryan Serhant a few months ago through his YouTube channel. His approach to productivity, schedules, routines, and zest for life and work caught my attention. Of course, it also helps that Ryan is based in New York City. More than anywhere else, I love New York City – it's my favorite city in the USA. I've been there three times, and that's where I proposed to my wife. Now, let's get back to Ryan's book.
Lesson 1: Your College Education Is Not Your Destiny
Did you study business in college or university? If so, you can skip ahead to the next lesson. For the rest of you, pay attention. I studied history and political science. It was wonderful, and it helps me to understand myself and the world. However, these fields have limited direct application to the business world. Ryan was just the same. In fact, he studied theater in college and hustled for two years in New York in pursuit of acting. After that time, he decided it was time to switch gears into real estate.
Lesson 2: Follow Up Forever
Buying real estate is a major decision. For 99% of us, it is probably the largest single purchase we will ever make. So it should come as no surprise that buyers and sellers in real estate are demanding. It should also come as no surprise that deals fall through all the time. Like any large sale, there are multiple stakeholders involved: your spouse, the mortgage lender, and so on.
Tip: follow up is easier when you have something valuable to say. For inspiration, check out this post about content marketing examples.
To keep deals going, you need to follow up. How long? In cold email, it is standard to do 3-5 follow up attempts and then call it a day. In Ryan's real estate world? He has done follow up with prospects for several years and then closed a multi-million dollar deals. Do more follow up work with prospects!
Lesson 3: The FKD System
A few years ago, I read a classic business book "The E-Myth Revisited" by Michael Gerber. He makes the point that it is essential to work on your business (e.g., building systems) as well as doing technical work (e.g., coding, writing, or serving customers). I agreed with Gerber's point, but I didn't do much with it.
Ryan's approach to systems is much more accessible, especially if you want to approach this mentality to your day to day work. His system is simple: FKD (Finder, Keeper, Doer). Let's break down each part.
Finder. Dedicate time every day to finding new business — cold outreach, networking, and anything else that helps you to meet new people. This could also include leveraging a content marketing as a service agency to generate leads.
Keeper. Manage your business's money. Decide how much to reinvest into the business and how much to keep in your pocket.
Doer. Deliver on the technical work that you're paid to deliver.
Lesson 4: Take An Improv Class
I've attended a few improv shows at Second City in Toronto and have enjoyed them. However, I never thought about attending a class myself. Then, two things changed. First, I read about how Ryan makes everybody on his team take an improv class and how it helped him to improve his sales ability. I also had the opportunity to participate in a half-day Second City improv-inspired business communication workshop. It was a stimulating combination of light stress ("ah! I'm doing something new and strange!") and fun.
Lesson 5: You Can Learn Lessons From People Outside Your Industry
Since I help technology companies to grow with marketing, I studied that industry regularly. I listen to interviews, read books like "The Upstarts" and go to events. However, reflecting on Ryan's book has got me thinking that I should read a bit more widely to get new ideas and inspiration.
What If Your Revenue Growth Is Falling Short?
It might be time to get help from a marketing consultant. I help B2B companies like SaaS apps generate more leads. To request a free consultation, please contact me today.